If you're a member of Made in Group - composed of Made in the Midlands and Made in Yorkshire - you are able to advertise job vacancies to a concentrated audience of thousands of talented manufacturing and engineering jobseekers.
So far, over 1800 students, jobseekers and others have now registered for a free account on Made Futures - meaning that vacancies posted on the site have a large audience for job applications to be promoted to. Since the launch of Made Futures back in 2021, over 400 jobs have so far been advertised through the recruitment platform.
As well as being promoted on Made Futures, companies can also choose to advertise this vacancy on their own company microsite.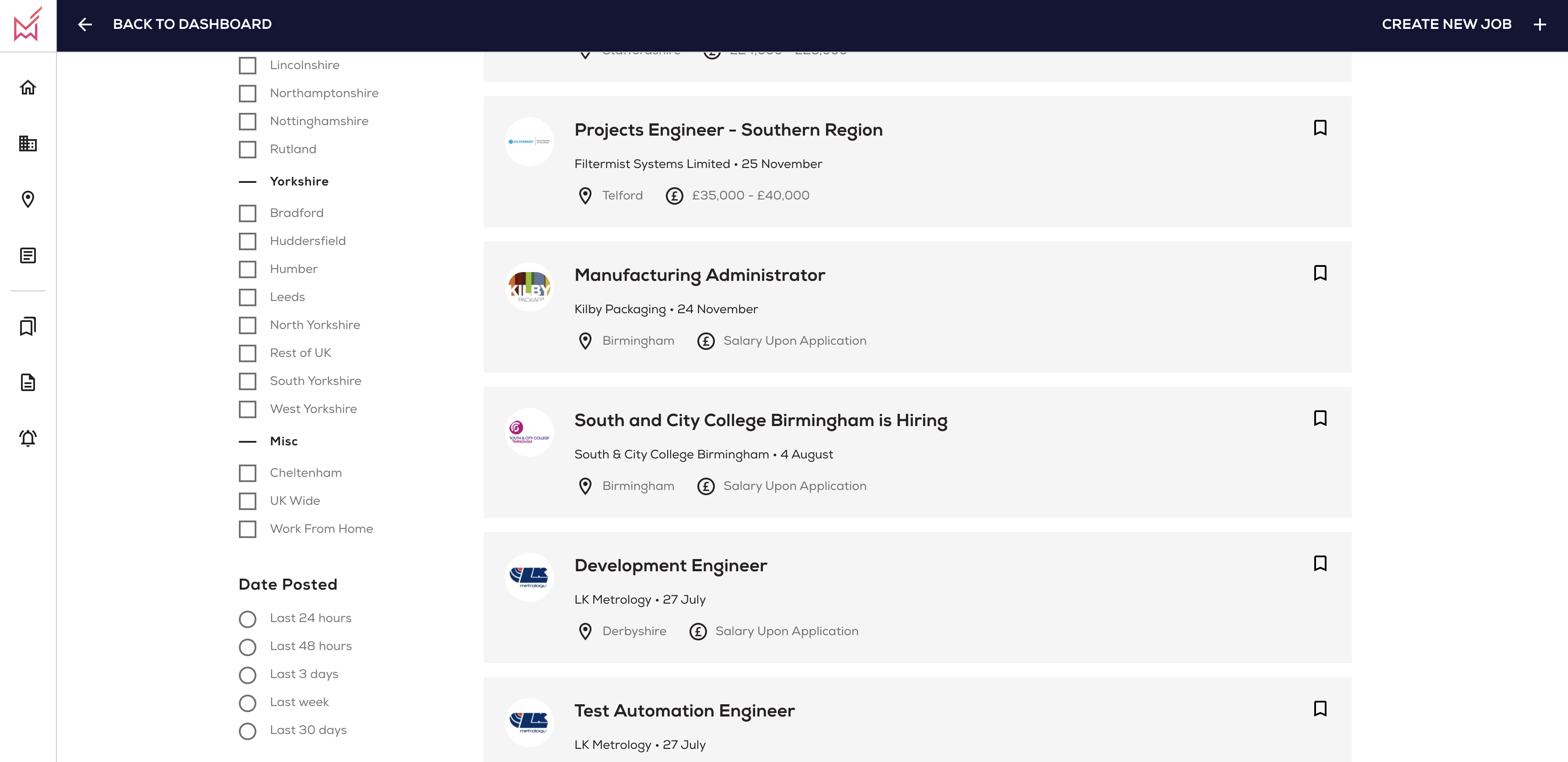 Made in Group first launched in an effort to inspire manufacturing as an "Industry of Choice" and also to support UK industry in growing alongside a new generation of skilled workers.
What makes Made Futures so powerful is that it aggregates the job vacancies of the manufacturing industry into one place. A variety of users - from graduates to people currently working within the industry in senior roles looking to advance their careers further - have accounts on the Made Futures jobs board.
To begin making the most of this powerful recruitment tool, visit our guide to posting job vacancies on Made Futures below.