How to avoid the pitfalls of reshoring manufacturing
Industry Insights
Three in four manufacturing businesses are looking to relocate elements of their production in-house or establish UK-based supply chains, according to The Manufacturer. Doing so would provide a welcome boost to the sector and the wider economy but it's not something businesses should rush into.
Jonny Williamson sat down with Darren Webb, Sales Manager at Global Precision, to learn why.
During a recent Virtual Breakfast Morning, Darren Webb provided an insight into what's behind growing interest from manufacturers to reshore or onshore production to the UK:
SHOCK AND AWE – Global supply chains are complex and highly vulnerable to shocks, as seen during the pandemic, the Suez Canal blockage and numerous natural disasters.
LIVING WAGE – Businesses have greatly benefitted from the low cost of labour in Asian countries, but fast-rising wages are eroding savings, especially in China.
QUALITY CONTROL – Sourcing genuinely certified materials can prove challenging. So much so that some businesses are buying direct from European distributors, shipping those materials to Asia for processing and then shipping the finished goods to the UK for sale and distribution. This convoluted journey presents several issues, not least the increase in cost and carbon emissions.
SEPARATION ANXIETY – The UK is a world leader in innovation, science and technology. But having manufacturing on the other side of the globe detaches the development of products and materials from the production. This typically results in a lack of control, eleventh-hour changes and long lead times.
ERODING MARGINS – Pre-pandemic, a 40-foot container cost Global Precision around £4,500 to ship from China to the UK. That cost has risen four-fold to £18,000 currently.
LOST AT SEA – It takes around six and eight weeks to ship a container from Asia to the UK. A business selling a high-turnover product could have considerable sums of money tied up in stock at sea. Compare that to manufacturing closer to home with the potential for next day or even same-day delivery.
Darren closed his presentation by cautioning that reshoring isn't always as straightforward as it appears. There wasn't time for him to explain why that might be, so I sat down with him afterwards to find out.
But first .... Who is Global Precision?
Global Precision Group supports OEMs, SMEs and start-ups with a broad range of manufacturing solutions, from design for manufacture through to low and medium volume production. Services include tooling, injection moulding, high pressure die-casting, CNC machining, electronics, assembly and packaging.
When the business was founded in 2009, its core manufacturing business was in China. That was primarily because of increased agility. China's abundance of production capacity, labour and processes enabled projects to be turned around at the drop of a hat.
Global Precision has been steadily onshoring production in response to increasing customer demand for Made in the UK, as well as political factors such as Brexit and the introduction of higher export taxes in China.
Which customer segment is driving your demand for UK manufacturing?
Darren Webb: Micro-businesses such as start-ups and one-man entrepreneurs often have limited budgets and want to release their products onto the market as quickly and as cost-effectively as possible. For those customers, China is a really good solution.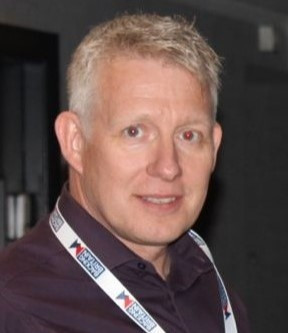 Manufacturing in the UK is a must-have for customers looking to minimise their carbon footprint or those operating in highly regulated industries such as aerospace and defence. We also have several automotive customers who prefer their work to be done in the UK.
High-volume manufacturing would historically be done in China. In the UK, we currently focus on low to medium-volume production. A good run for us is anything from 2,000 to 3,000 up to 10,000 to 12,0000. We manufacture in small batches, say three months' worth of supply over a few days, but we're increasingly seeing more opportunities for high volume manufacture at our UK factory.
That flexibility is what customers really value about working with us. They know that if their demand suddenly spikes, they can contact us at very short notice and within days we will have produced 3,000 parts for them. So long as we've got their tool to put in the press.
What challenges have you experienced with shifting production from China to the UK?
Some of our work is in technical projects that have very specific materials requirements. Sourcing the right material can prove challenging in China, even from large distribution centres. We've encountered branded bags from global companies being reused and filled with inferior materials. It can be a bit of a minefield so we have stringent controls on our supply chain and processes.
In some cases, we're having to ship materials from the UK or Europe to China to ensure the right ones are being used or if specific brands are unavailable. Bringing those projects to the UK mitigates a lot of that risk. It means that we've got closer control of the materials, machines, standards and everything else.
The biggest challenge we've found is moving tools. The UK and Europe have very specific industry standards and tooling specifications. A big focus is on the compatibility of machines and in particular, being able to service, repair or replace components susceptible to failure. Parts like the heating manifolds and the servos that drive ejector pins and sliders.
Should these parts fail, the UK and European manufacturers will come onsite and replace them. There might be a fee for that service depending on your warranty status, but it is available and widely used.
In China, engineers tend to use whatever parts happen to be available to them. Parts from one manufacturer will be mixed with those of another on a machine made by someone else entirely. If you then bring that tool to the UK and there's an issue with it, you don't know where those components have come from. We've seen multiple manufacturers of similar components all used within the same tool. That makes repair and maintenance both costly and time-consuming.
If one of our Chinese-manufactured tools is destined for the UK, we ensure it's manufactured to UK and European specifications. That's very hard to do retrospectively. If a company wishes to bring a tool that's been running in China for years to the UK, they need to consider possible maintenance issues down the line.
Another thing to consider is that a Chinese toolmaker or moulding company may assume that they will be the ones using it. Telling them that you're going to be taking that tool to manufacture goods elsewhere may cause them to try and recoup costs that were offset previously.
This is why we find it easier to manufacture new work in the UK and leave production already happening overseas where it is. We're fortunate that we've got a very controlled, secure supply chain with very good relationships with everyone involved. Being able to offer high-volume production in China with none of the usual risks and uncertainty, alongside low-volume and prototype work in the UK, puts Global Precision in an incredibly strong position.
Around 60% of your manufacturing currently happens in China and 40% in the UK. Do you see that balancing out or possibly going to 60:40 in favour of the UK?
Potentially. The shift is being driven by several factors, one of which is the ambition to grow our UK business significantly. To that end, we've recently had plans approved for a second factory in the UK.
Then you've got the economic climate, how much more aware businesses are now of the fragility of global supply chains due to the pandemic, and the cost of shipping which has skyrocketed in recent times.
One of the projects that we're hoping to secure in the very near future is all because of the cost of shipping. The margin they used to make on a container of goods has been lost because of the increased cost.
What are your top tips for a company looking to reshore production back to the UK?
If you're trying to reshore a current project, then you need to use a company like ours. I'm not saying that as a sales pitch, there are other companies like Global Precision out there. It doesn't matter which one you engage with, but employing one will greatly increase the chances of a successful move.
For example, when we move a tool from somewhere in China to the UK, we first ship it to our Chinese factory to evaluate it and ensure that everything is optimised and performing as it should.
We're also then able to control shipping to the UK. That's vital because there's a lot of work that needs to be done to prepare an expensive piece of precision equipment for shipping. It's not just a case of wrapping equipment in pallet wrap and putting it in a crate. Tools have got to be stripped down, protective coatings applied and packing materials inserted to offer adequate protection during transit.
Large companies often have their own facilities in China and will have a very planned strategy for moving work between countries. Smaller businesses don't have that luxury. They can quickly find themselves in a dire situation where costs are escalating, it's now no longer viable to continue producing in China but they have customers which must be fulfilled.
That can be a very difficult place to find yourself if you don't have the right expertise, experience and contacts. That's why a partner like Global Precision is invaluable.
*Header image: pixabay.com